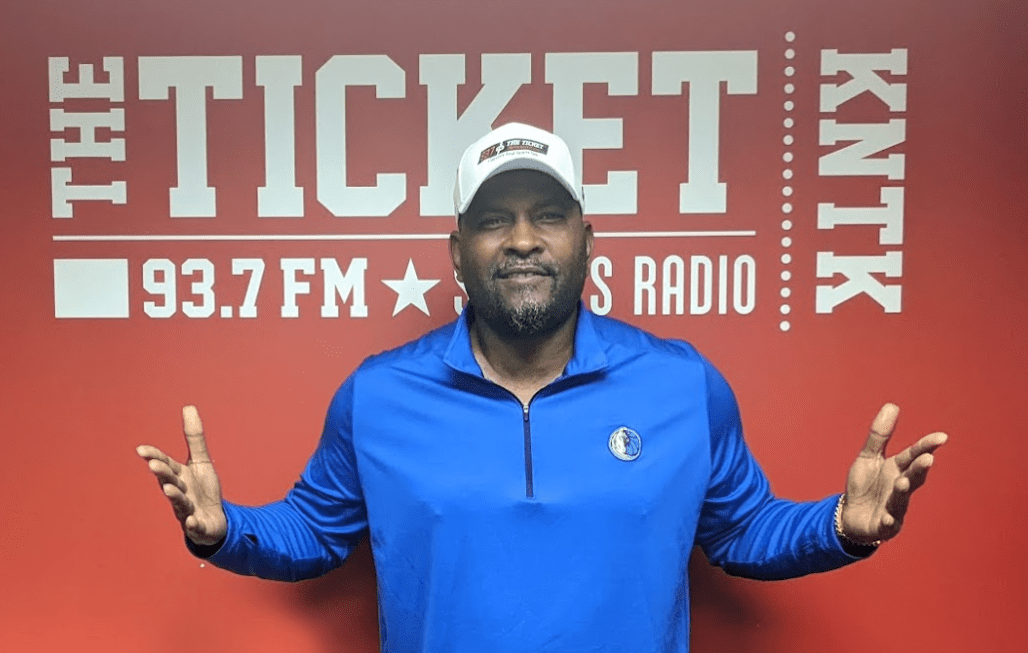 93.7 The Ticket FM (KNTK) announces former Husker basketball player Erick Strickland has returned to Lincoln to join the station's full time hosting roster effective May 16, 2022.
Erick joined 93.7 The Ticket last fall as host of On the Block with Strick and Bock, the weekday afternoon drive time show. Erick has been living in Florida and hosting his show remotely with occasional visits to Lincoln when scheduling permitted. Strickland played for the Huskers from 1992 to 1996 and went on to play in the NBA for the Dallas Mavericks, where he spent four seasons and averaged a career-high 12.8 points per game in 1999–2000. He later played for the New York Knicks, Vancouver Grizzlies, Boston Celtics, Indiana Pacers and Milwaukee Bucks over his nine-year NBA career.
Prior to college, Strickland attended Bellevue West High School in Bellevue, Nebraska. During his four-year career at Nebraska, Strickland was the sixth leading scorer in program history, with 1,586 career points. He led the Huskers to the collegiate basketball NIT title in 1996 and was named the tournament MVP. Strickland became the 12th player in Big Eight history to score career totals of 1,000 points, 300 assists and 200 steals. In addition to Strickland's nine-year NBA career, he also played two seasons of minor league baseball in the Marlins Organization.
"I have really enjoyed my role as host of On the Block with Strick and Bock. I feel this is the right time in my life to come back to Nebraska and give back to a community that gave me so much opportunity during high school and college years. I believe in the vision the Pearsons have for 93.7 The Ticket and want to be a part of the community in a way I couldn't do from Florida." says Strickland.
"Having Strick at The Ticket is a dream come true for us. His intellectual capacity and passion for not only basketball, but for all sports in the Husker program and beyond, helps us elevate the conversation. Erick is an Omaha sports icon, and Strick brings conversational standards and insights to Lincoln that make him a phenomenal addition to The Ticket, Nebraska sports talk, and to our community." said Derrick Pearson, on-air host and owner.